Ramon Garcia
Meet Our Founding Attorney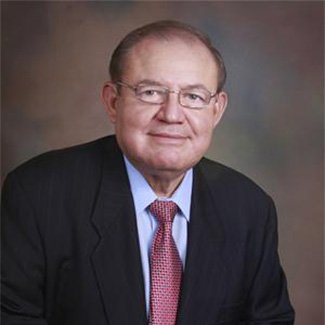 A Valley native, Ramon Garcia is the eldest of eight children. Mr. Garcia grew up on a little ranch in San Manuel, Texas, where at a young age, his parents taught him the invaluable lesson of hard work. When he was not in school, Mr. Garcia spent his days working on farms with his younger siblings to help support the Garcia family, picking cotton, watermelons, and anything else that would grow out of the ground. It was in that environment that he developed a heart for helping others. At a young age, he knew that he wanted to continue helping those around him as a lawyer.
Education
Mr. Garcia attended Pan American University where he received his B.A. in 1970. He went on to graduate with honors from the University of Houston Bates College of Law in 1972, and became a member of the State Bar of Texas that same year. Eager to begin his practice, he took and passed the Texas bar exam before he had even graduated law school, and he represented his first client before he was sworn in.
From Criminal Defense to Personal Injury
Soon after law school, Mr. Garcia became known as one of South Texas's foremost criminal defense lawyers. He spent almost a decade developing his courtroom skills by trying criminal cases before juries all across the country. In 1979, after successfully representing an injured party in a personal injury case, Mr. Garcia discovered that his real passion is helping plaintiffs who have been seriously injured by the careless conduct of others.
Since then, Mr. Garcia has represented thousands of victims of accidents, fraud, and other forms of wrongdoing all across the country. His extensive trial experience on the criminal side makes him a formidable advocate for injured plaintiffs who needed a bold voice.
Impressive Case Record
Just six years after making the switch to civil law, and without co-counsel, he took on the banking industry for defrauding his client and obtained what is still the largest jury verdict of its type in the Rio Grande Valley. To date, he has tried an impressive amount of cases, over 200 before a jury. He has obtained over 45 verdicts worth over $1 million, and over the course of his career, has recovered several hundreds of millions of dollars in verdicts, settlements, and judgments for plaintiffs across Texas. His tremendous amount of trial experience and success in the civil arena has made him one of the most sought-after civil attorneys in the region. Mr. Garcia's trial record and his fearless eye towards trial give him the unique ability to always demand the best settlements for his injured clients.
Mr. Garcia was recognized by Texas Lawyer Magazine as the Top Plaintiff Lawyer in the Valley, and was nominated nationally for Trial Lawyer of the Year by the American Association for Justice.
Aside from his work on behalf of individual plaintiffs, Mr. Garcia has represented over 25 school districts, cities, and counties in South Texas. He has put millions of dollars back in the hands of public bodies with his aggressive strategies and preparedness for trial. He has also represented countless businesses, partnerships, and other joint ventures in complex commercial disputes.
Admitted to Practice Across Texas
Mr. Garcia is licensed in all Texas courts as well as:
The U. S. District Court, Southern District of Texas
The U.S. Court of Appeals for the Federal Circuit
The U.S. Court of Appeals, 5th Circuit
The U.S. Supreme Court
Member of Many Reputable Organizations
He is a member of numerous bar associations, including:
The American Bar Association
The Hispanic National Bar Association
The American Association of Justice
The State Bar of Texas
The Texas Trial Lawyers Association, Member of Board of Directors
The Hidalgo County Bar Association
The Federal Bar Association Board of Directors
Charter Member of the Texas Trial Lawyers Association
Mr. Garcia has served on the State Bar Grievance Committee, which oversees the ethical standards for the legal profession. Moreover, he has served on the Committee of the State Bar of Texas, which formulated the Texas Rules of Professional Conduct.
Outside of his practice, Mr. Garcia has given his time to community service. He served on the Board of Regents for Pan American University from 1983 to 1987. In no small stretch of ambition, he is also currently the longest serving Hidalgo County Judge in County history. Along with overseeing thousands of County employees, he manages to maintain a prosperous career in law. In his first term as County Judge, Mr. Garcia donated his entire salary to charity. To make all of this possible, Mr. Garcia has hand-selected one of the most talented teams of South Texas trial lawyers to represent the legacy of his firm, making sure that those talents go to work for his clients.
Highly Awarded Advocate for the Community
Countless local organizations have awarded his community service endeavors by presenting him with various accolades. Notable among these are the following:
Valley Hispanic Award from the University of Texas Pan American Library in conjunction with National Hispanic Heritage Month (September 15-October 15);
Golden Eagle Award from the McAllen Hispanic Chamber of Commerce;
Hispanic Exemplary Award from El Americano News Editorial Advisory Board;
2005 Recipient Governor's Humanitarian Achievement Award from the Rio Grande Valley Humanities (Award presented October 7, 2005).
"Pillars of Success" Award from the University of Texas Pan American
Urban County 2016 Leadership Award